Skip to main content
Address
100 2nd St S
Montrose, MN 55363
United States
School Hours
7:25 am
2:25 pm
Montrose Elementary School of Innovation
What Makes MESI Unique
WHAT DISTINGUISHES MESI
Montrose was named a Reward School in 2015 and 2016 by the Minnesota Department of Education for its top 15% performance in proficiency, growth, and achievement gap reduction achievements.
Challenge-based learning gives students a set of materials and a problem, and asks them to work together to find a solution.
Students start each day with Maker Mornings, a time set aside for teacher guided challenges and self-selected projects.
Once a week, during "Innovate" time, students engage in one of six core areas: Genius Hour, Makerspace, coding, digital media production/creation, digital citizenship or Google applications.
Students work in small, flexible groups, allowing them to advance at their own pace.
Montrose offers a 2:1 students-to-device ratio that ensures easy access to technology.
Music and physical education are offered for all grades, and a Bravo strings orchestra program with whole group and individualized instruction begins in grade 1.
A K-5 specialist teaches 3D graphic design, global connections, video game creation, Google applications, coding/programming, robotics, positive use of social media and more.
All students get 45 minutes per day, four days per week to support reading and math learning based upon individualized needs.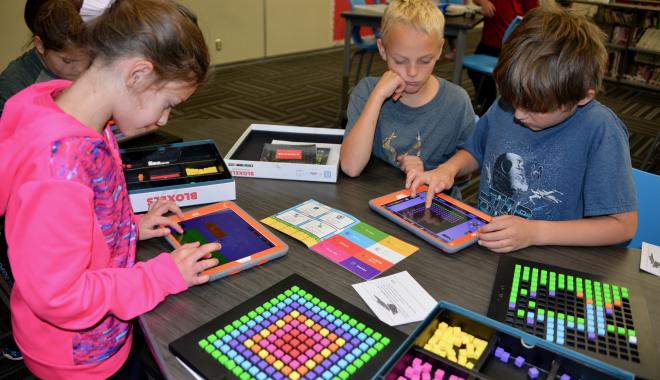 Magnet School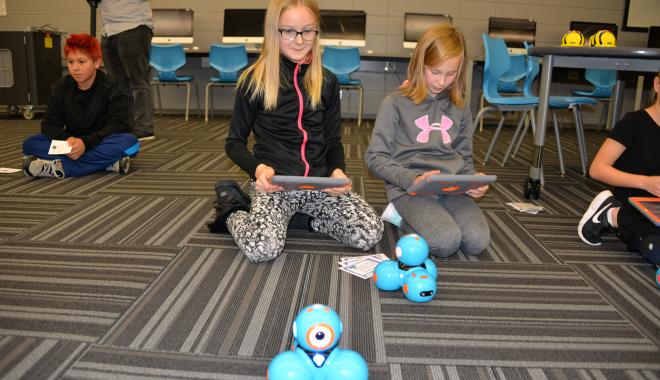 Technology Infused Learning Environment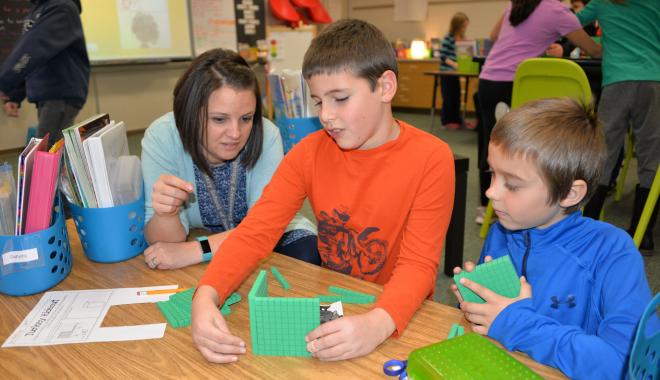 Challenge-Based Learning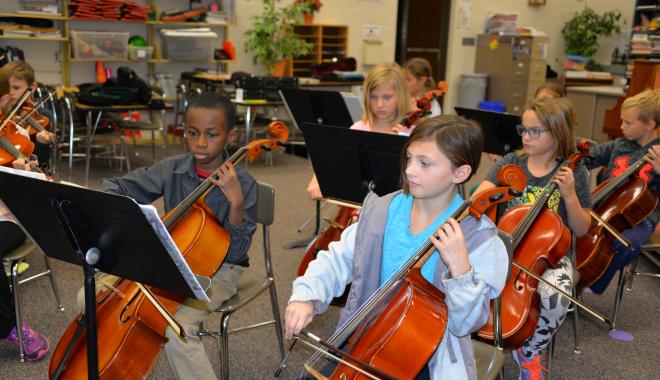 Performing Arts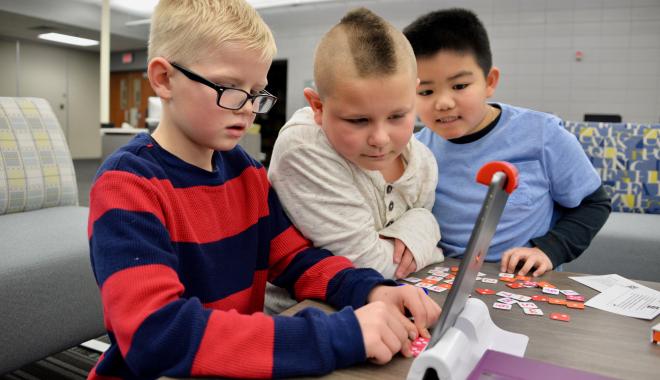 Project Lead the Way
Strong Parent Involvement