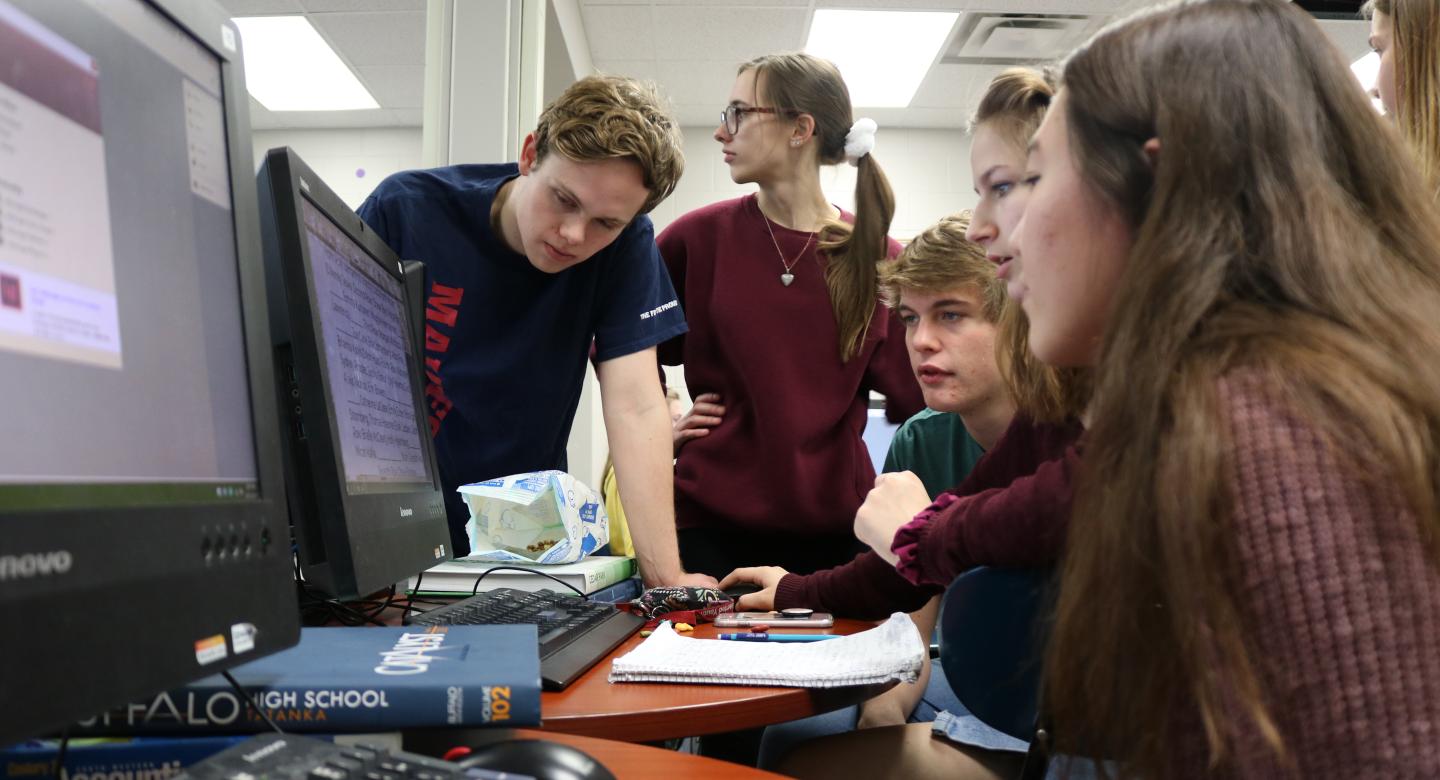 Buffalo High School
Doing what's best for kids!
BUFFALO HIGH SCHOOL is one of the state's most outstanding schools, with 1,950 students in grades 9-12 who outpace state averages in every way. The school's continuous approach to plan, work and reflect results in an atmosphere of innovation and inspiration. Students learn early that the motto to "be nice, be proud, work hard, and model behavior" is genuinely ingrained in all the school has to offer. As the only school in the state offering the Minnesota Transfer Curriculum, BHS is advancing students' ability to earn college credits without sacrificing the high school experience.
Congratulations to our 2020 Hall of Fame Inductees!
2020 Senior Presidential Award Winners & Buffalo Chamber Business Member Recognition
Our Buffalo Area Chamber of Commerce and Tourism Bureau hosts a fantastic luncheon event each May that brings together our area business leaders and our Senior Presidential Award Winners. These students are recognized at our annual Academic Excellence Program in the Spring for maintaining a cumulative 3.67 or above grade point average throughout their high school careers. We're proud of each of these students and thankful to the Buffalo Chamber business members for recognizing their academic achievements.
BHS Distance Learning Details
Banner Photo by Kiaunna Kirkendall (2020)