Skip to main content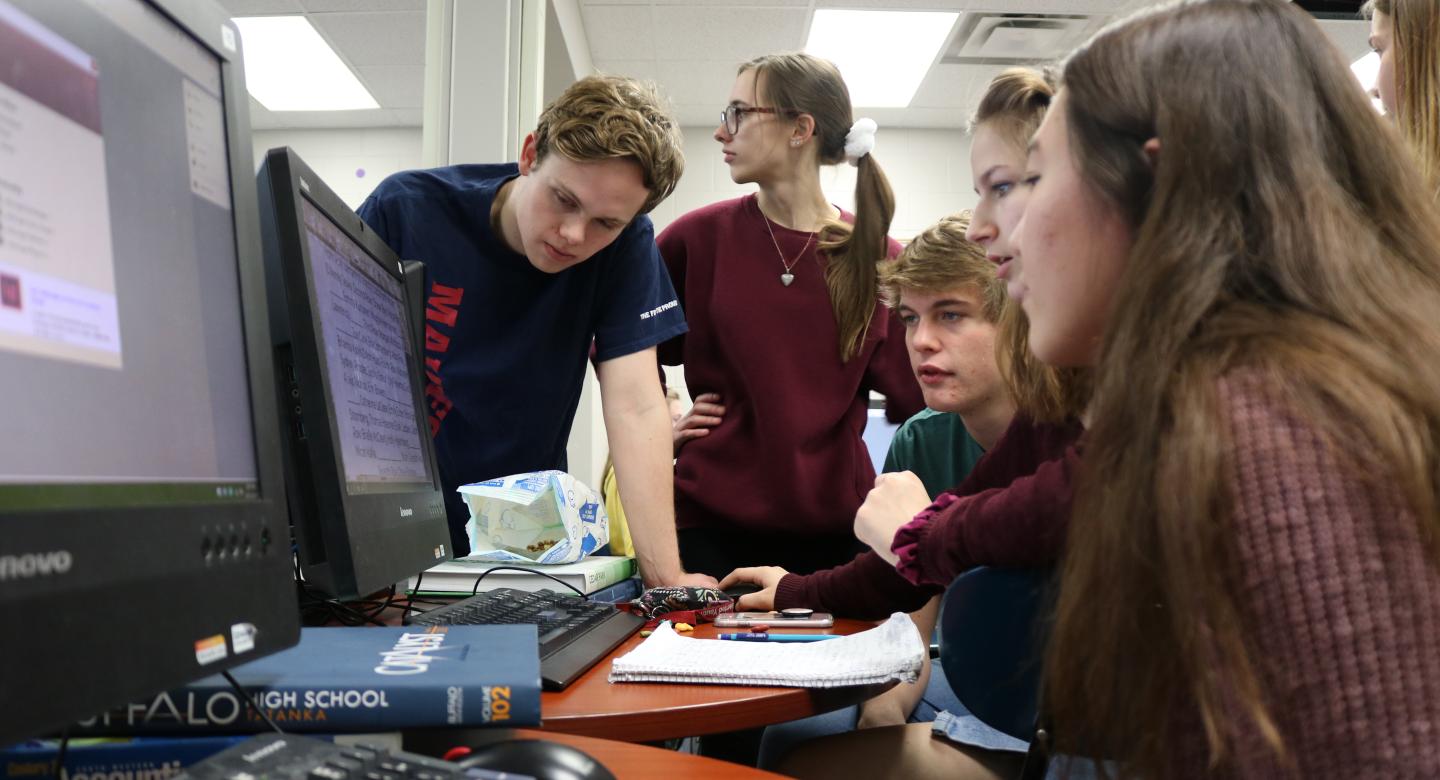 Buffalo High School
Doing what's best for kids!
Address
877 Bison Blvd
Buffalo, MN 55313
United States
School Hours
8:50 am
3:25 pm
Congratulations to our BHS Class of 2022!
BUFFALO HIGH SCHOOL is one of the state's most outstanding schools, with 1,950 students in grades 9-12 who outpace state averages in every way. The school's continuous approach to plan, work and reflect results in an atmosphere of innovation and inspiration. Students learn early that the motto to "be nice, be proud, work hard, and model behavior" is genuinely ingrained in all the school has to offer. As the only school in the state offering the Minnesota Transfer Curriculum, BHS is advancing students' ability to earn college credits without sacrificing the high school experience.
Buffalo High School Mission Statement
In partnership with our families and community, Buffalo High School prepares each student for a successful future. In an academically rigorous and supportive environment, we prioritize learning, equity, and meaningful relationships. Together, we value student agency, growth, and connections.
Buffalo High School Events
Banner photo by Kiaunna Kirkendall (2020)