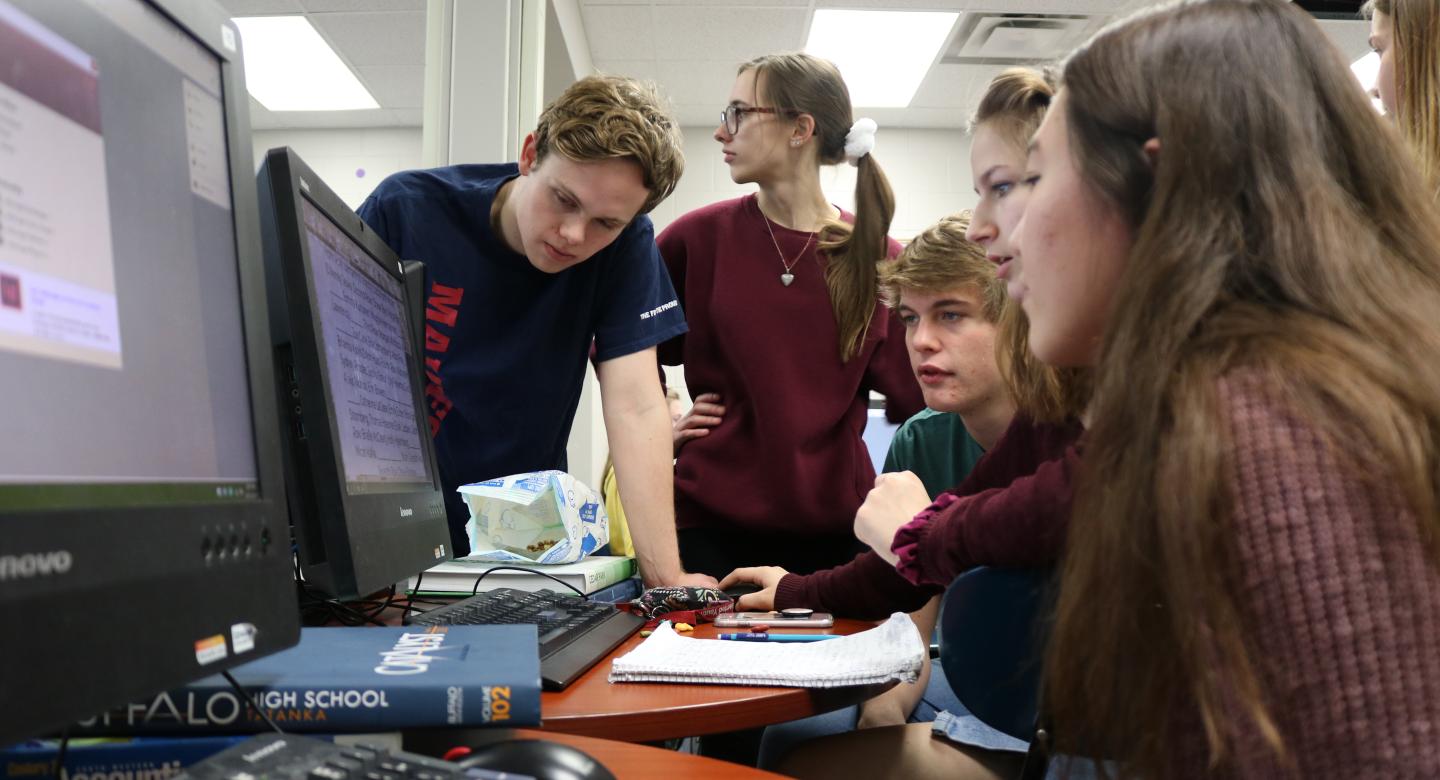 Buffalo High School
Doing what's best for kids!
BUFFALO HIGH SCHOOL is one of the state's most outstanding schools, with 1,950 students in grades 9-12 who outpace state averages in every way. The school's continuous approach to plan, work and reflect results in an atmosphere of innovation and inspiration. Students learn early that the motto to "be nice, be proud, work hard, and model behavior" is genuinely ingrained in all the school has to offer. As the only school in the state offering the Minnesota Transfer Curriculum, BHS is advancing students' ability to earn college credits without sacrificing the high school experience.
BHS Distance Learning Details
Communication updates will posted as they become available. 
Thank you to our students and families for being flexible this Spring. Congratulations to our Class of 2020 graduates! 
You may find BHS Pass/No Credit Grading Factors and FAQ here.
General Information for Students and Families:
Until further notice, the BHS office is closed to the public. If you need to reach someone in the office, we encourage you to use our 'Contact Us' page versus leaving a voicemail, as much of our staff is working remotely.
If you still need to pick up medications from the health office, please email our school nurse, Karen Schultz (kschultz@bhmschools.org), to schedule a pick up time.
Buffalo High School Events
Banner photo by Kiaunna Kirkendall (2020)