Skip to main content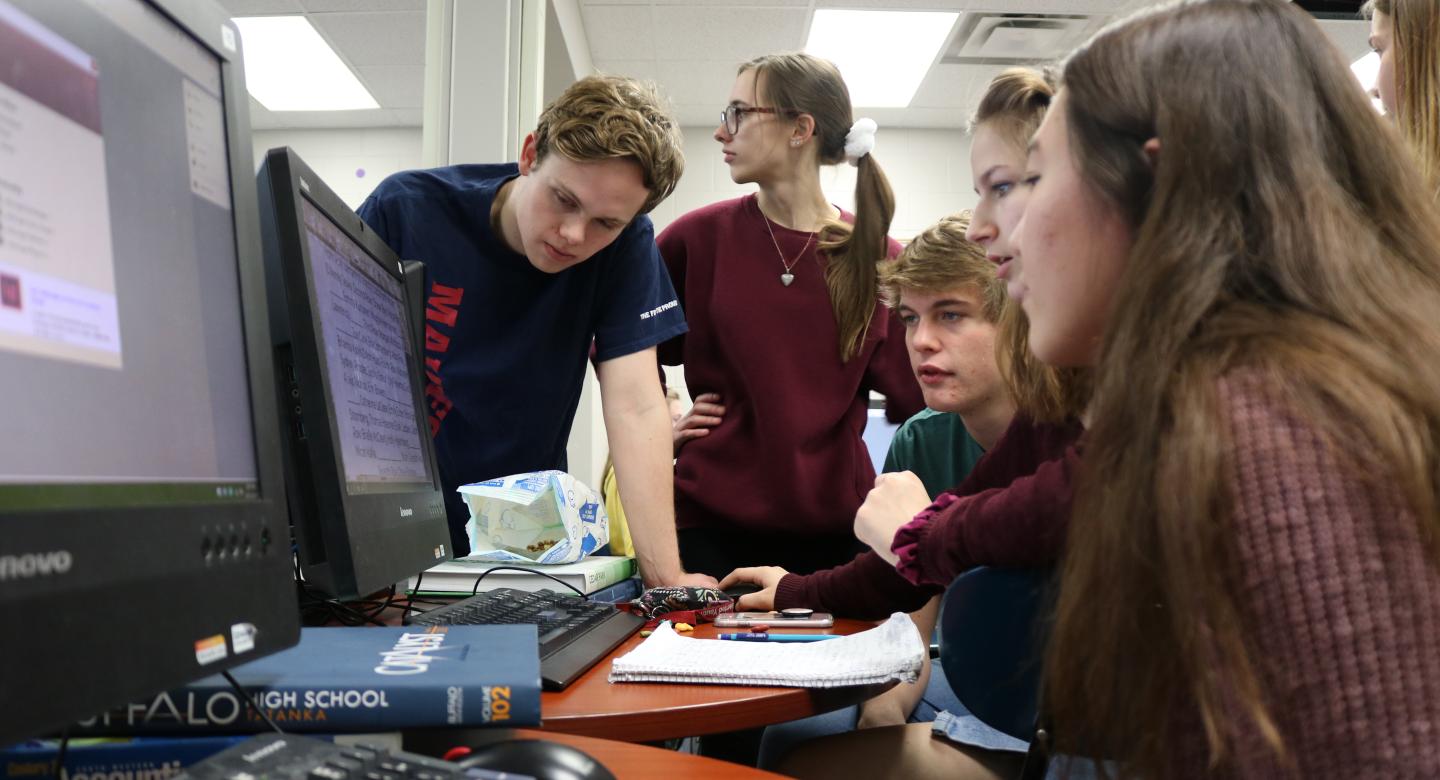 Buffalo High School
Doing what's best for kids!
Address
877 Bison Blvd
Buffalo, MN 55313
United States
School Hours
8:50 am
3:25 pm
BUFFALO HIGH SCHOOL is one of the state's most outstanding schools, with 1,950 students in grades 9-12 who outpace state averages in every way. The school's continuous approach to plan, work and reflect results in an atmosphere of innovation and inspiration. Students learn early that the motto to "be nice, be proud, work hard, and model behavior" is genuinely ingrained in all the school has to offer. As the only school in the state offering the Minnesota Transfer Curriculum, BHS is advancing students' ability to earn college credits without sacrificing the high school experience.
BHS Communications and Updates:
As you'll read in the 11/9-11/13 communication, BHS is going full distance learning beginning Monday, November 30. To prepare and plan, there is no school K-12 11/23-11/27 (planning and Thanksgiving Break). 
School Picture Information: 
All school photos are available for pick up in the front office. Office weekday hours are 8:20 - 4:00 pm.
BHS does not have any additional school picture days scheduled. For online picture package ordering, click here and enter code BUHS2021. If you have questions about photo ordering, please call our vendor, Zahler Photography, at 320-274-8800.
Click below for Weekly Communication Emails sent each Friday to all BHS students & families
BHS Weekly Communication 11/16-11/20
BHS Weekly Communication 11/9-11/13
BHS Weekly Communication 11/2-11/6
BHS Weekly Communication 10/26-10/30
 
Buffalo High School Events
Banner photo by Kiaunna Kirkendall (2020)