Skip to main content
February 17, 2023
State one act judges call show 'very powerful'
BHS actors performed Feb. 9 in St. Paul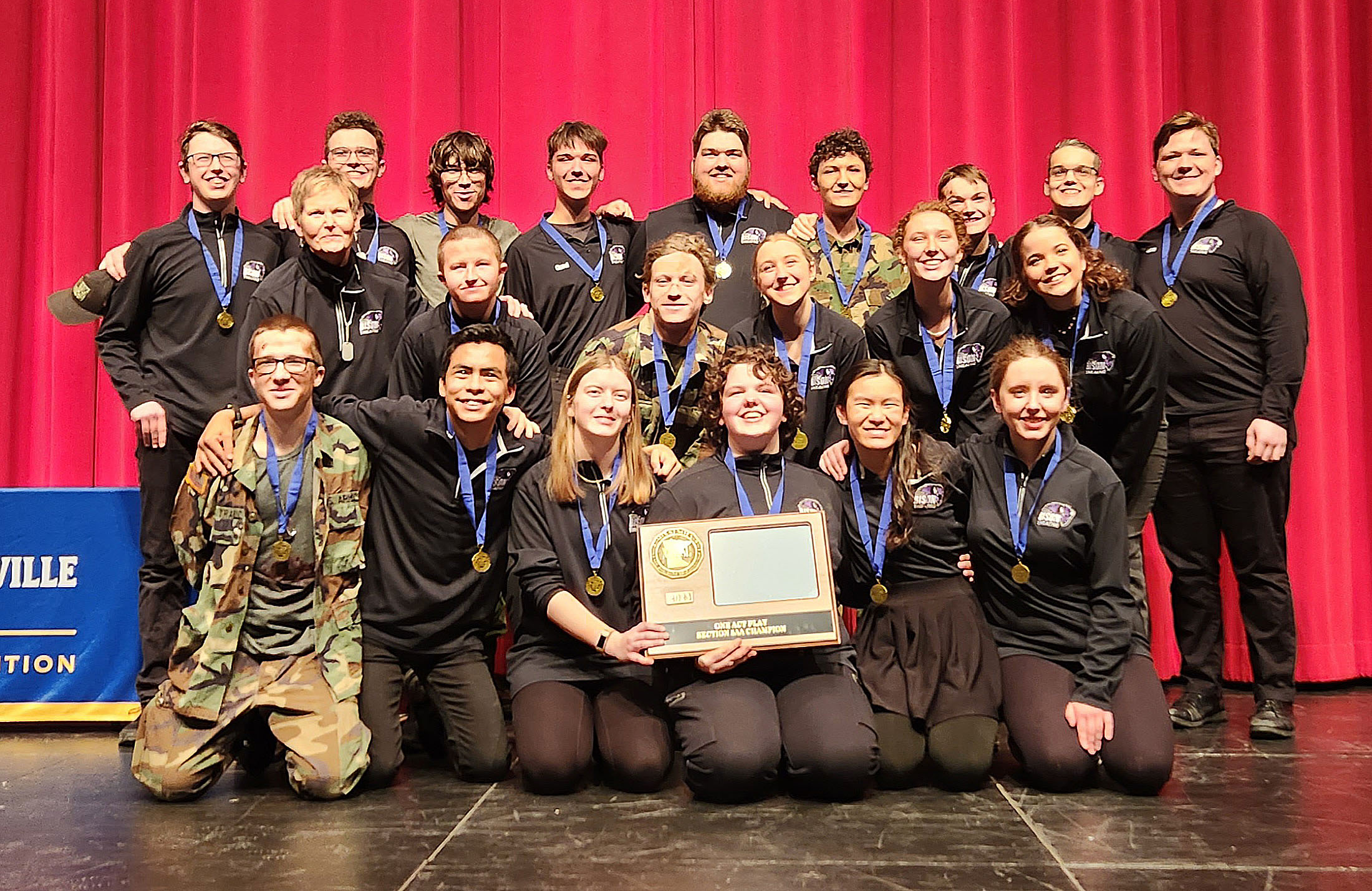 Buffalo High School actors left a strong impression on judges at the 2023 State One Act Play Festival last week.
They performed Irwin Shaw's 1936 show "Bury the Dead" at St. Catherine University's O'Shaughnessy Auditorium on Thursday, Feb. 9.
"Good job with a very powerful and stylistically tricky show," wrote one judge. "I could tell everyone was in it together – working honestly to tell an important story."
The show depicts a wartime military burial detail that is confronted by deceased soldiers who ask to rejoin the living and, after word spreads, are able to speak with their loved ones again. As the play concludes, the soldiers leave the burial site.
Multiple judges noted the impact of the production's conclusion, with one saying that the "strong storytelling concluded with great power."
Another wrote, "Wow – the end – very powerful."
Eight schools were represented in the Class AA field. While the state festival does not involve direct competition, three of the eight schools were rated "star performances." Those three were Rochester Mayo, Minnetonka and Alexandrea Area. In addition to Buffalo, the other Class AA schools at state were Cambridge-Isanti, Eagan, DeLaSalle and Spring Lake Park.
"The critiques we received were very good - just a couple minor things to work on," said BHS Director Tracy Hagstrom Durant. "The students had an excellent performance."
Buffalo earned its ticket to state after capturing all three first-place votes from judges at the Section 5AA finals on Saturday, Feb. 4.