Skip to main content
November 7, 2023
BHS presents 'The Wind in the Willows'
Fall musical scheduled for Nov. 16-19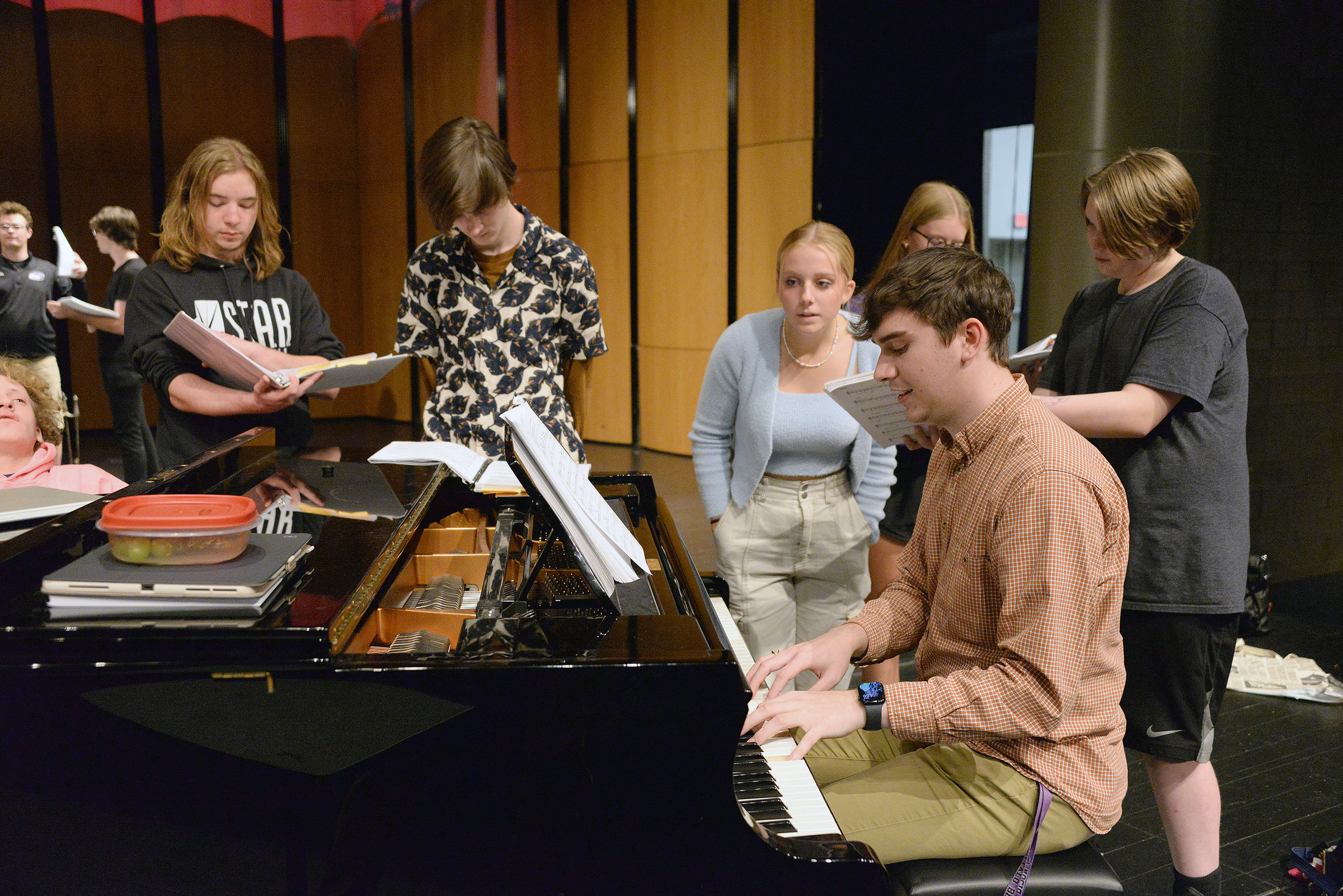 Nearly 100 Buffalo High School students are hard at work preparing their fall musical, "The Wind in the Willows."
Four performances will be held in the BHS Performing Arts Center, with 7:30 p.m. shows scheduled for Thursday through Saturday, Nov. 16-18, and a 2 p.m. matinee on Sunday, Nov. 19.
The production, based on the children's book by Kenneth Grahame, follows the story of Mole, Ratty, Badger and Toad, who embark on a series of adventures and misadventures caused by Toad's insatiable need for speed. Imprisoned for theft and under threat from the inhabitants of the Wild Wood, Toad must attempt a daring escape to defend Toad Hall.
"The goal was to do a show that would really be attractive to families," said Director Tracy Hagstrom Durant. "A lot of kids have told me, when I was teaching, that they became interested in theater when they saw (a production as elementary-age children). This one we chose because it was time for us to do one that would really welcome the district's kids."
The overarching theme of the story, according to Hagstrom Durant, is true friendship.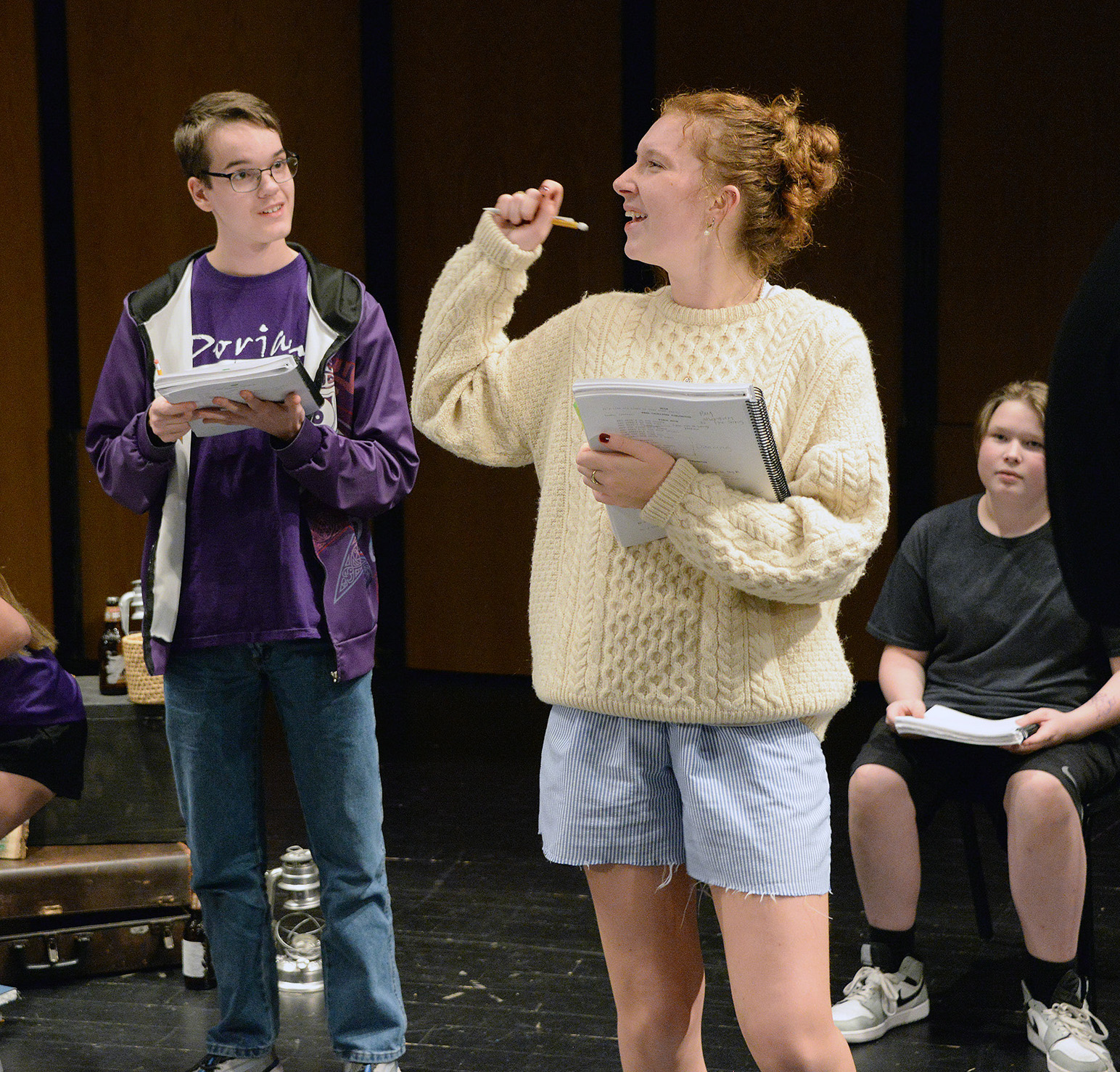 "It's about having friends who are different than you. And when your friend makes a mistake, you don't have to support the mistake, but you can still walk beside your friend while they try to find their way back to the right path," she said. "Toad is big and pompous and keeps making mistakes, and it's about how his friends go with him through difficulties and come out in the end."
Because of its English origins, Hagstrom Durant said the production is seldom seen in the United States, but it is "high interest, high action, and the music is incredible. It's just a fabulous little gem. I really encourage families to come out and see it. I think they'll really enjoy it."
Fitting roles
Harrison Klaphake's portrayal of Toad comes naturally, the senior said, as a good fit for his own personality.
"I get to be big and crazy and just goof around on stage the whole time. That's how I am outside of it, so it's easy to channel that into my character," he said.
The lead roles are always a particular challenge for actors, and particularly so in musicals, but Klaphake has the experience and ability to thrive in the spotlight. He has participated in theater productions since kindergarten, and was chosen for the all-state choir over the summer.
"I've always loved singing. Music is one of my favorite things to do," he said.
Ratty – senior Neve Elo's character – brings a more sensible presence to the stage, a steadying influence who helps lead Toad's friends in efforts to aid their obstreperous counterpart. Along with Ratty, those friends include Mole (James Nelson) and Badger (Kadin Anderson).
While Elo also has a long history in theater productions and a musical background in choir and orchestra, she is particularly enjoying the opportunity to play a lead role this year.  
"I've never had a role this size before, so it's been interesting to see what my abilities are, how to build my skills, and what my challenges are," she said.
Engaging features
Elo added that one of the more unusual aspects of "The Wind in the Willows" is its constant motion.
"I think what's unique about this show in particular – since in musicals there are usually a lot of scene changes where the lights go out and set pieces are moved around – is that we're keeping it very fluid," Elo said. "There is never a moment where the lights come completely down and the show comes to a halt. It's always moving. The technical side is crazy because there are so many set pieces, so many things that need to happen, so many little intricate things."
Fortunately, there are about 50 students on the tech crew alone to handle those challenges. From the audience standpoint, Elo said that should lead to constant engagement.
"There will be a lot of bright costumes and a lot of movement, which I think the kids will gravitate toward and really connect with," she said. "I also feel like they can relate to the characters. Mole is kind of timid and shy, more introverted, and Ratty is more extroverted. So I think kids will be able to grab on to that and feel like they are represented on the stage – their personality and who they are. They'll be able to see that even though they are different, they can still be such close friends."
Benefits of show business
Both Elo and Klaphake said their favorite part of the theater experience is the camaraderie. 
"I feel like we're all really close this year," said Klaphake. 
"I really love the community. A lot of my long-lasting friends here are all theater people," said Elo.
Hagstrom Durant said that aside from the personal connections, students also learn valuable lessons through the process of putting together a show.
"The kids are developing their skill sets as far as organization, scheduling, prioritization, working as a team, being dependent on each other – even some business skills with spreadsheets and fundraising – all those things," she said. "There are lots of lifetime skills that they can take out into whatever they choose to do."
Details
Tickets for the show are $6 for adults and $4 for children and seniors age 62 and up. They can be purchased at the door, or online at https://bit.ly/BHSWillowsTix23.