Skip to main content
Address
1300 Highway 25 N
Buffalo, MN 55313
United States
School Hours
8:50 am
3:25 pm
Buffalo Community Middle School
BCMS Announcements
This communication in no way reflects what is happening at the High School. They are working under different guidelines. As of now, BCMS is waiting on the Governor to decide if kids will be coming back to school in May.  If we were to come back in May, each sport has the potential of having some sort of season.  Our goal is always to provide students with activities to participate in after school in a positive environment.  This year more than ever, that may be needed.  So if we come back to school, I would work with our coaches to put some things together for your kids.
As a part of our service to our students and families, we also want to make sure we are treating families right.  If we do not come back to school, all money will, of course, be refunded.  I understand some people may not be interested in the modified program that we come up with if we come back, so we would also allow families to request a refund instead of having your child participate at that time if that is the case. 
We hope to have a definitive answer soon. Thank you for your patience and understanding as we try to do what is best for kids.  I know it isn't easy.  If you have any questions or concerns, please give me a call or email.  I would love to hear from you! 
John Hayden
Assistant Principal
Buffalo Community Middle School
763 682-8204
jhayden@bhmschools.org
Geography Bee - Those interested in the Geography Bee should meet in Ms. Schoephoerster's room on Tuesdays starting 12/17.
Intramural Game Club -  Meets on Tuesdays and Thursdays in the lunchroom from 3:30 - 4:30.  Pick up a registration in the Activities Office.  Students must have a ride home at 4:30.
Intramural Anime Club - Meets on Mondays, 3:30 - 4:30 in the Media Center.  Pick up a registration form in the Activities Office..
Intramural BCMS Newspaper - Mrs. Ringler's room (#719) is open after school Mondays through Thursdays, 3:30 - 4:00 for anyone that wants to work on the BCMS Newspaper.
Intramural Yarn Club - Meets on Mondays, 3:30 - 4:15 in the lunchroom. 
Intramural Strength & Conditioning - This club meets on Tuesdays, Wednesdays and Thursdays, 3:30 - 4:30.  Session is full.
7th and 8th Grade Jazz Band - Meets on Wednesdays, 3:30 - 4:30 in the band room.  Registration is done through FeePay and the cost is $25 to be in Jazz Band.
Chamber Choir - Meets on Mondays, 3:30 - 4:30 in room 425.  Registration is done through FeePay and the cost is $25 to be in Chamber Choir.
6th Grade Singers - Meets on Mondays, 3:30 - 4:30 in room 423.  Registration for this is done through FeePay and the fee to join is $25.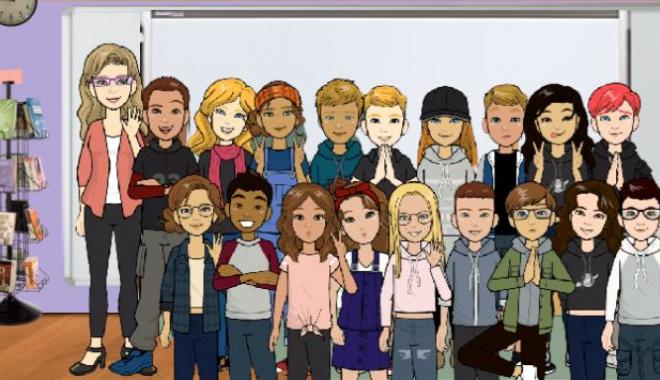 Students are selected for student of the week based off one or many of their character traits that aligns with what we value here at BCMS.  The students represented for our student of the week award have exhibited the following 7 traits that we reference as The Bison Way:
RESPECT: Thinking about others feelings before you act
SERVICE: Carrying out an act of kindness
ATTITUDE: Being hopeful, positive and confident
COURAGE: Going on when you don't have the strength
INTEGRITY: Doing the right thing even when no one is watching
COMPASSION: Showing kindness and a willingness to help others
And
CHARACTER: Strong mental and moral qualities that are distinctive to an individual.
Bison Bucks are given to those students who show their respectfulness, positive attitude, and integrity. Every month at the end of the month all of the Bison Bucks are placed in a drawing for one student in each grade level to win some Bison gear. Bison Bucks are then mailed home to show you how much we appreciate their efforts in making BCMS a great place for all.