Summer Meals Program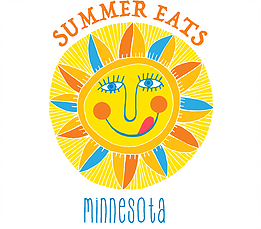 FREE breakfast and lunch will once again be served for all children ages 18 and under beginning in June. For safety purposes, a responsible adult or older child should accompany younger children. There is no paperwork to fill out and no names are taken. Adults can eat too: Breakfast–$2.50 and Lunch–$4.25
Monday-Friday, June 12-August 23 (closed July 4-5)
Breakfast 8-8:45 am 
Lunch 11:45 am-12:30 pm
Three locations:
Discovery Elementary–301 2nd Avenue NE, Buffalo
Montrose Elementary School of Innovation–100 2nd Street S, Montrose
Northwinds Elementary–1111 7th Ave NW, Buffalo
 
Traveling around Minnesota this summer? Find out where you can find FREE meals in other communities by downloading the "Summer Eats Minnesota" app on your phone or text "Summer Meals" to 97779 (have your address/location ready). You can also visit www.summereatsmn.org for more information and to find a map with all the serving locations.
Watch our website and the district's Facebook page for other announcements regarding the summer meal program.